45 years ago an aircraft with a unique pedigree (for that time) made its first flight. It was the Polish PZL-Mielec M-18 Dromader
This single-seat aircraft is specially designed for agricultural and firefighting duties. PZL-Mielec started the design for the aircraft in the '70s of the 20th century. Although they were an aircraft manufacturer In the East Block they had their eyes on a global market, They teamed up with Rockwell International to get help in getting their design approved by the FAA. Rockwell was very interested in the powerful Polish PZL-3 radial engine as a powerplant for its Rockwell Thrush Commander.
PZL-Mielec in the meantime continued their work and finished their design of the M-18 Dromader and fitted the ASz-62 engine to its design. The cooperation with Rockwell International is clearly visible in the design of both aircraft, they share the outer wing and parts of the fuselage.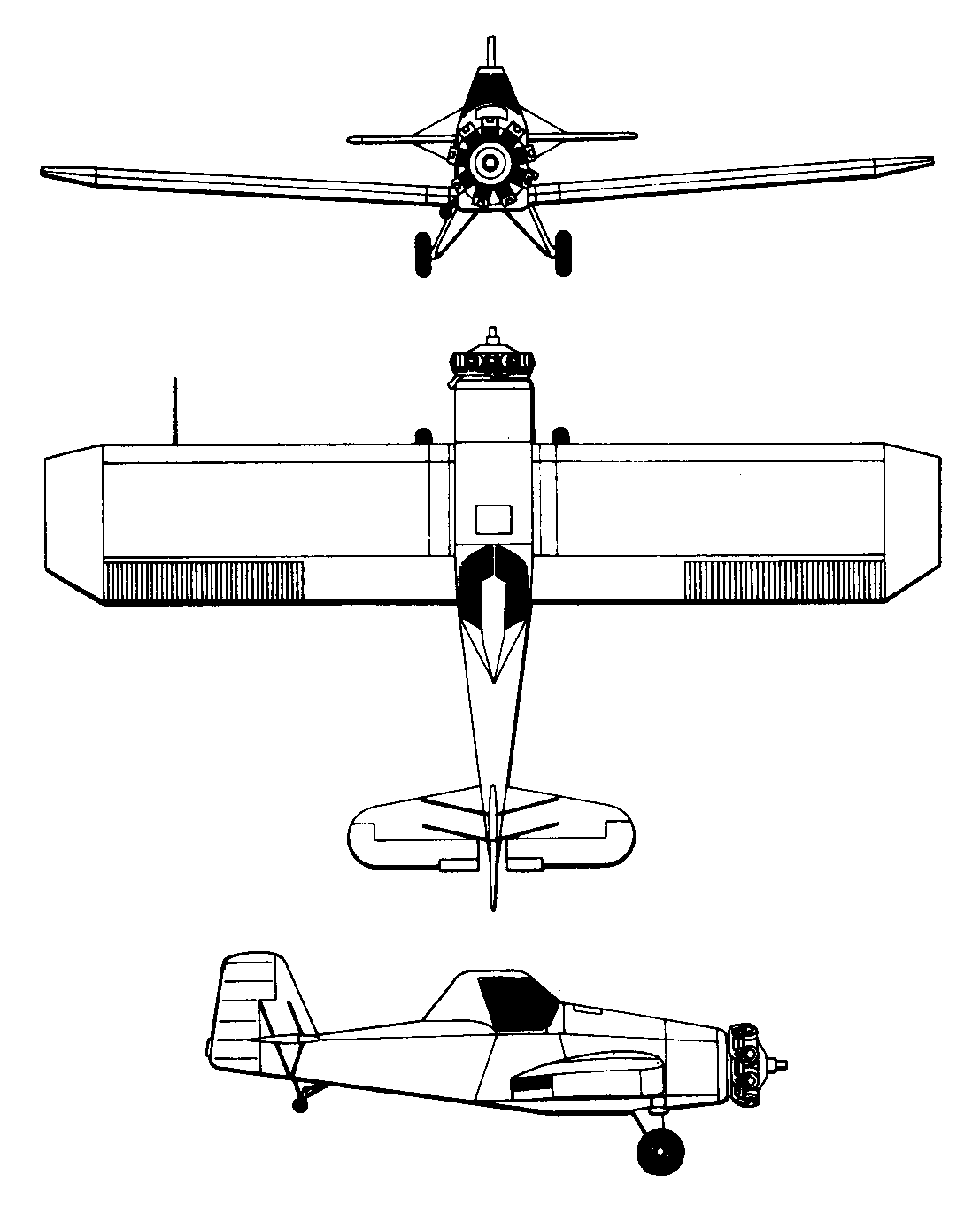 Rockwell Trush Commander PZL Dromader
After the first flight of the prototype and completion of the test program the aircraft received its type certification in Poland. Many other countries followed with certifications for the aircraft. Production of the different types of the M-18 continued with different versions being produced up to 2017 when production was halted. 11 versions have been developed over the years; M18 - Initial production model M18A - two-seater version, allowing a mechanic of loader to fly along on remote field operations
M-18AS - two cockpit trainer
M-18B - Improved version of M-18A with higher payload
M-18BS - two cockpit trainer
M-18C - Fitted with stronger Kalisz K-9 engine, prototype flown in 1995. Not produced
M-18/T45 Turbine Dromader - PT-6A-45 powered version
M-21 Dromader Mini - smaller variant (lower payload), not produced
M-24 Dromader Super - larger variant, not produced
M-25 Dromader Mikro - smaller variant, basic design only
AII AVA-303 - Iranian built M-18
Specifications for an M-18B Dromader; General characteristics
Crew: 1 / 2 (M18BS)

Capacity: 2,500 l (660 US gal; 550 imp gal) liquid or 2,200 kg (4,900 lb) dry chemical in fibreglass hopper forward of the cockpit (smaller hopper in M18BS)

Length: 9.47 m (31 ft 1 in)

Wingspan: 17.7 m (58 ft 1 in)

Height: 3.7 m (12 ft 2 in) to tailfin on ground

Wing area: 40 m2 (430 sq ft)

Aspect ratio: 7.8

Empty weight: 2,710 kg (5,975 lb)

Max takeoff weight: 4,200 kg (9,259 lb)

Fuel capacity: 510 kg (1,120 lb) max fuel weight

Powerplant: 1 × PZL Kalisz ASz-621R 9-cylinder air-cooled radial piston engine, 731 kW (980 hp)

Propellers: 4-bladed PZL Warszawa AW-2-30, 3.3 m (10 ft 10 in) diameter constant speed aluminium alloy propeller
Performance
Maximum speed: 200 km/h (120 mph, 110 kn) with agricultural equipment

Stall speed: 108 km/h (67 mph, 58 kn) flaps down

Vmo : 150 knots (280 km/h - 170 mph)

Range: 970 km (600 mi, 520 nmi)

Ferry range: 2,000 km (1,200 mi, 1,100 nmi) with hopper fuel tank

Service ceiling: 6,500 m (21,300 ft)

g limits: +3.4 / -1.4

Rate of climb: 6.5 m/s (1,280 ft/min)

Wing loading: 105 kg/m2 (22 lb/sq ft)